The Children's Collective Inc's interest in the health of its clients has led it to promote the construction of two primary health facilities co-located with child and youth service programs. The Casa Dominguez Health Clinic, operated by St. John's Well Child and Family Center, provides pediatric services to The Children's Collective, Inc.'s co-located child development center, as well as primary health care to other eligible community residents.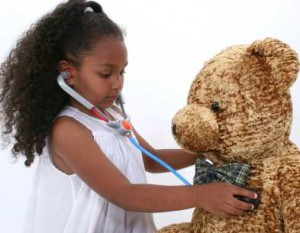 The Health Clinic at the Rita Walters Learning Complex focuses on child and adolescent health, and focuses on children and youth enrolled in The Children's Collective, Inc.'s Child Development Center, Youth and Family Center, and YOU Alternative High School. It also provides primary health care to the broader community.
Finally, TCCI promotes Health and Wellness through its Health Fairs, where community residents receive immunizations, screenings and treatment from mobile vans provided by community health care providers. Through increased access to health care, TCCI improves the health status of the children and families it serves.