About TCCI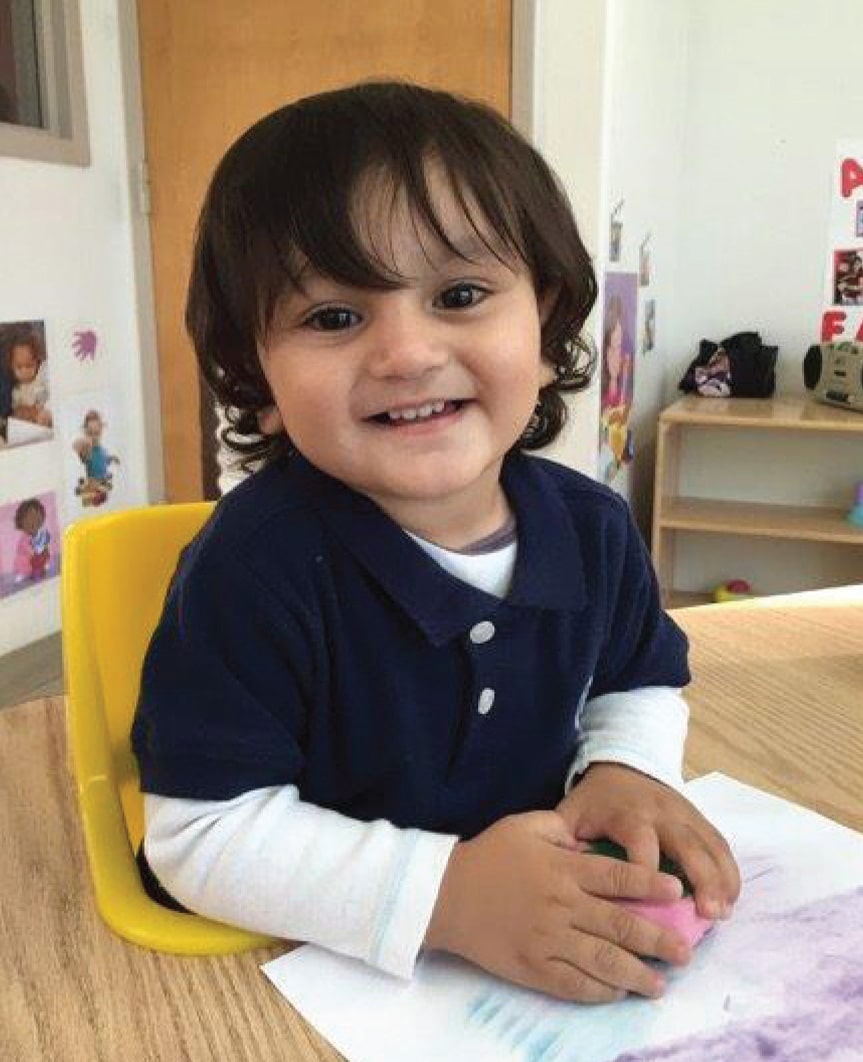 July 2022 marks The Children's Collective, Inc's 50th year of serving people in need. TCCI was founded by Jackie Kimbrough Ph.D. in 1972 while a graduate student at UCLA. Dr. Kimbrough's interest in children's early learning and development led her to seek and receive research funds from the federal Administration on Children, Youth and Families (ACYF). Encouraged by a supportive community, she then obtained funding from the California Department of Education and incorporated preschool services in her research model, thus establishing the organization that became The Children's Collective, Inc.
The Children's Collective Inc.'s mission is to improve educational, economic, social and health outcomes for children, youth and adults through programs in child development, youth development, family support and health. Serving more than 4800 low income, minority clients each year, program services are provided at 15 locations in South Los Angeles. The staff of 140 is culturally, linguistically and experientially similar to the community it serves. Many of the staff have worked for The Children's Collective, Inc. for 15-20 years, honing their skills and improving their lives as well as the lives of others.
Over the years, the organization has created a culture of care, learning and inclusion. The Children's Collective, Inc. provides both immediate assistance to people in need and creates the foundation for future success. Most services are FREE. The Children's Collective, Inc. is proud that it has raised and invested more than $200 million in the children and families of its community.
As The Children's Collective, Inc.'s largest and oldest program, Child Development engages both children and families in activities to achieve a promising future. The Child Development program promotes school readiness and confidence for children from 3 months to 5 years of age; provides children with 2 nutritious meals and snacks, daily; provides a respite for over-burdened families, including foster families; allows parents the opportunity to increase income through work or training while children are in a safe environment; and provides families with needed social services and resources. Annually the program serves about 800 low income African American and Latino children and 1200 parents at 11 Los Angeles locations. Services for most children are FREE.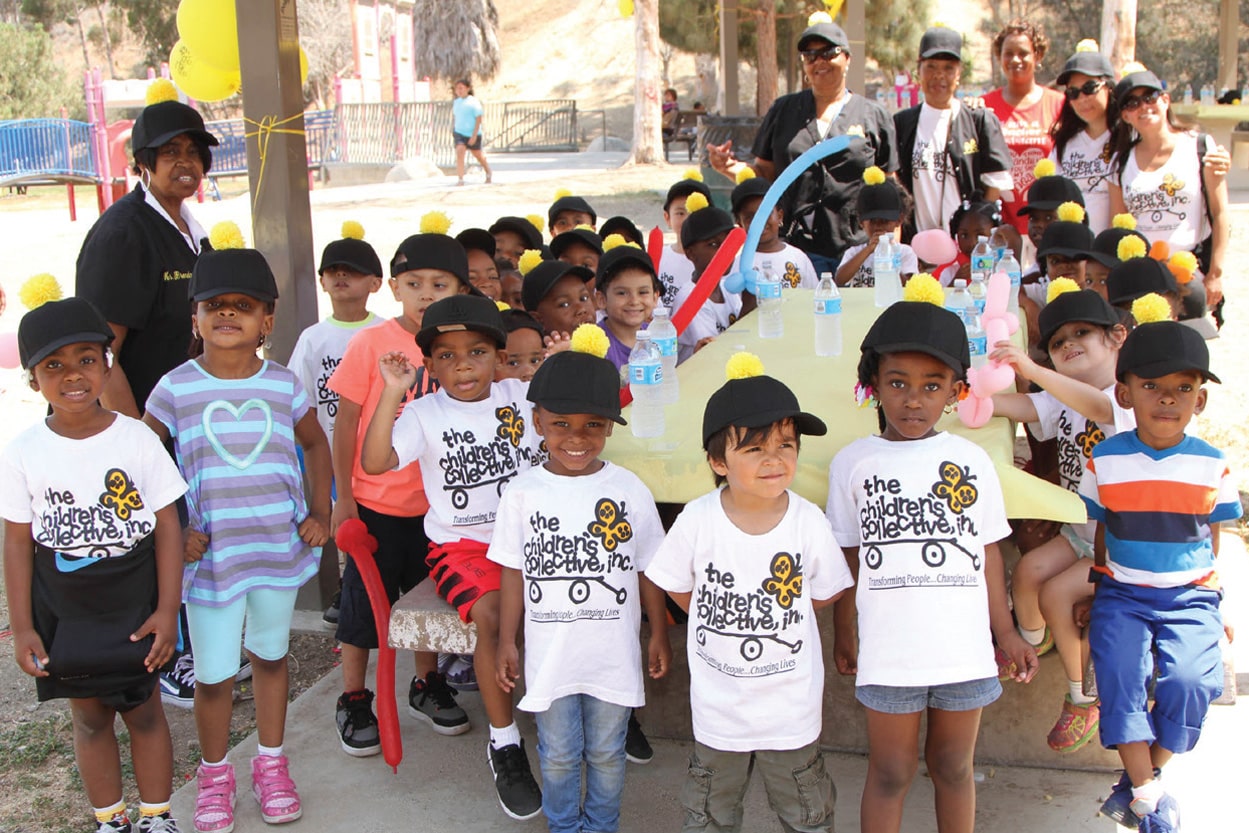 Unique program features are:
Full day child care services
Nurturing state-certified teachers
Developmentally appropriate curriculum
Diverse, multicultural environment
Daily nutritious meals for children
Fun field trips and family acvities
Small group learning
Parent training and support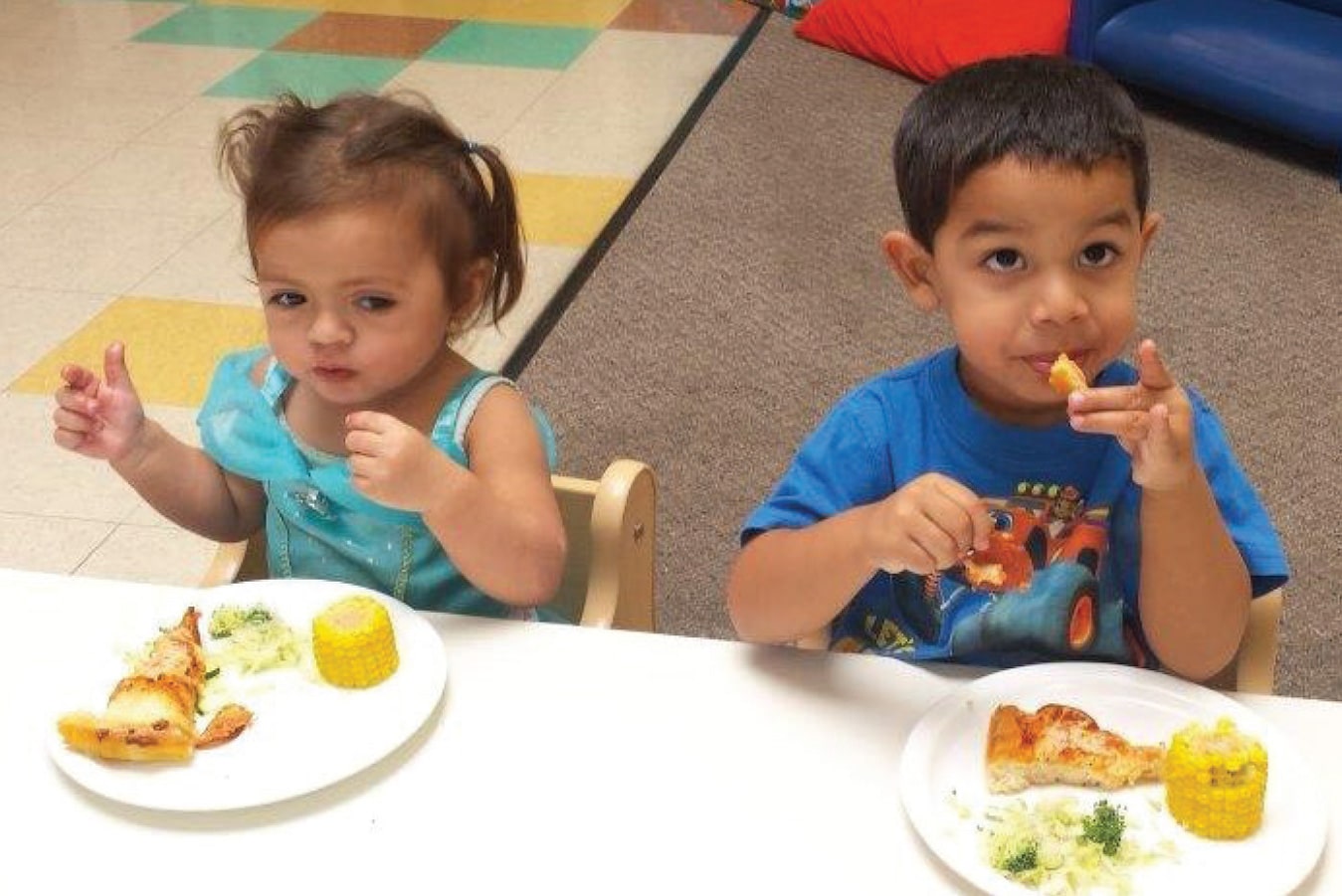 Each year, The Children's Collective, Inc. serves more than 250,000 FREE breakfasts, lunches and snacks to children enrolled in the Child Development program. Prepared in TCCI's kitchens, the meals emphasize fresh fruit, vegetables and whole grains, while limiting salt and saturated fats. These meals combat the food scar- city and malnutrition that plague children in our community.
All meals are served family-style. Teachers sit with children during their meals and model appropriate mealtime behavior, eating familiar and unfamiliar food, and teaching the manual
dexterity needed to handle utensils. Children also learn where food comes from as well as colors, shapes, sizes, textures and tastes of different foods.
The FamilySource Center (FSC) provides immediate assistance to families in need and builds a foundation for improved life outcomes for youth and their parents. During the recent COVID-19 pandemic, FSC provided urgently needed cash assistance to families in South Los Angeles. The program distributed grocery gift cards to families who lost their jobs due to the pandemic and used public and private funds to pay rent and utilities so families could remain housed. They also provided students with ChromeBooks to better participate in remote learning, since schools were closed. Working directly with the public during the pandemic, FSC staff distributed $2.2 million dollars to 2800 families.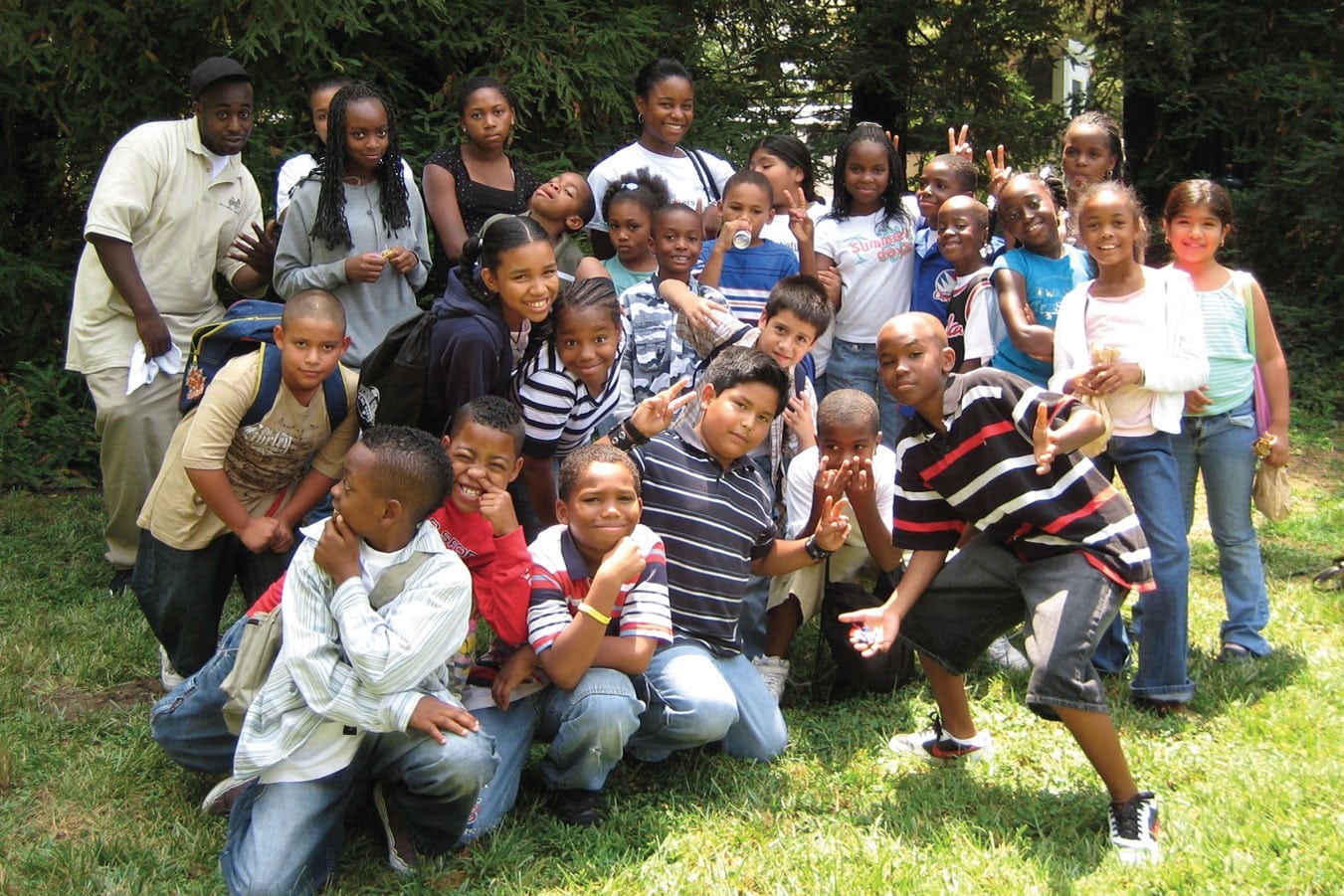 FSC's basic mission is to improve family income and student achievement. For youth, it provides homework assistance, basic skills tutorials and college corner exposure to enhance educational outcomes. With a regulation size gym on premises, youth also participate in sports, drill teams and cheer squads. FSC assists families with employment, resources and referrals, case management, tax preparation and immigration/citizenship. It also hosts community food distributions and maintains a food pantry. This year, FSC increased the income of enrolled families by $3.6 million dollars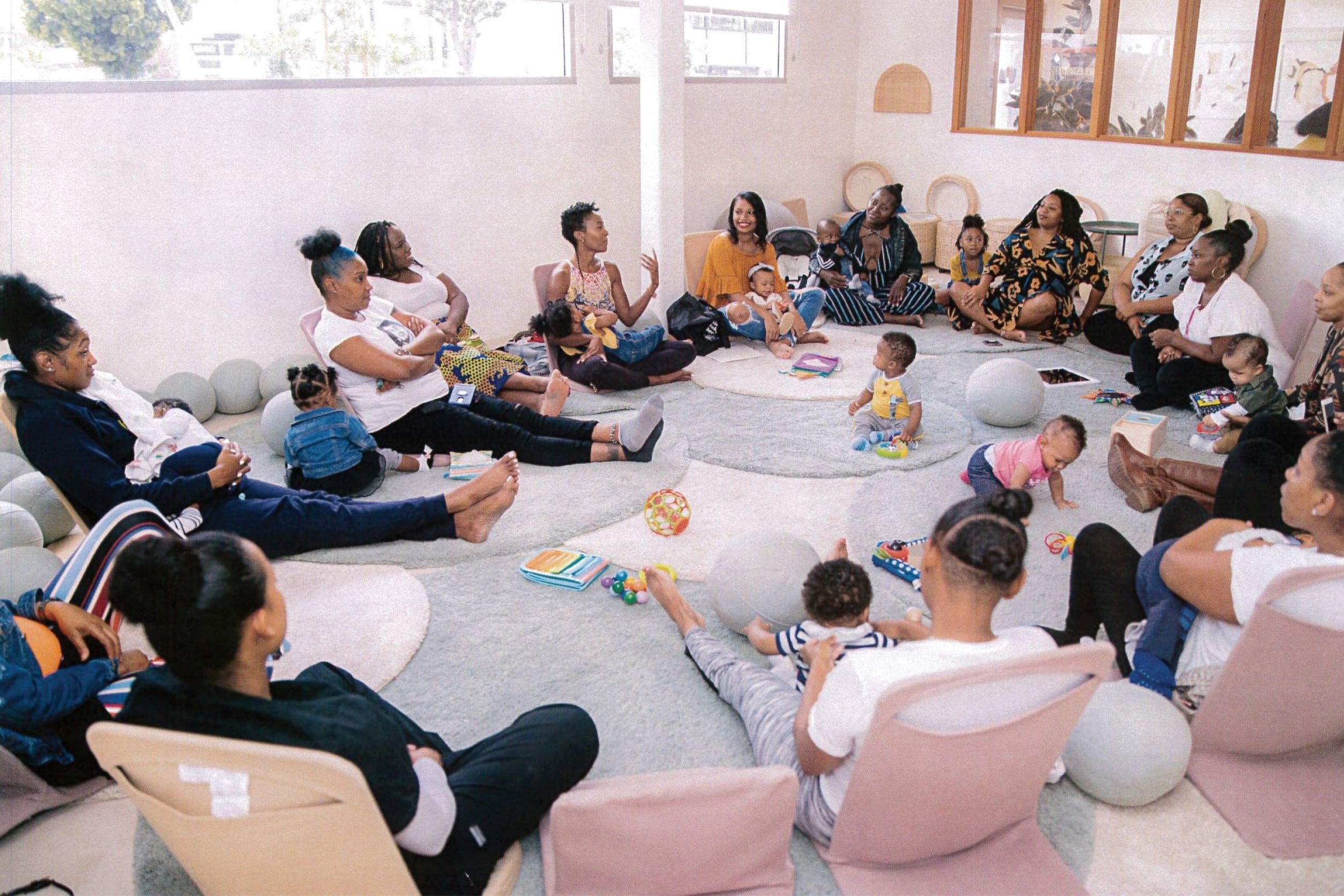 Two compelling facts confront us:
1). African American babies are 2 to 4 times more likely to die before their first birthday than babies of other races; and 2). African American women are 4 to 6 times more likely to suffer pregnancy complications and death than women of other races. These conditions persist independently of age, income, education, social class or life style and have been documented since slavery.
This disturbing information is at the heart of Black Infant Health's mission to create healthy moms and healthy babies by empowering the women to make healthy, life affirming choices.
In a culturally supportive environment, the Black Infant Health program provides Sister Circles, small groups which offer pregnant and mothering African American women an intimate, personal space for learning, sharing and social interaction. The program also supports maternal and child health through Life Planning meetings with Case Managers, on-site yoga and other strategies for stress reduction, and lactation information. Doulas play an important role, as they provide physical, informational and emotional support during pregnancy, childbirth and the postpartum period. These strategies have greatly improved health and birth outcomes for African American women and their infants under one year of age.
This program collaborates with Child Development to reduce the risk of obesity, hypertension, diabetes and heart disease that plague the South Los Angeles community. CALFresh staff helps preschoolers to learn about healthy foods and guides them in planting, maintaining and harvesting different fruit and vegetables. CALFresh staff also trains child care teachers on CATCH, a physical activity curriculum that teaches children a love of movement. Finally, CALFresh partners with Seeds of Hope, a local produce vendor, to distribute nourishing fruit and vegetables to children and families enrolled. Last year, CALFresh contributed over 19,000 pounds of fresh produce to families at 11 child care centers. Additionally, they provided healthy recipes and nutritional handouts in every bag of produce. They continue to raise community consciousness about healthy, affordable foods.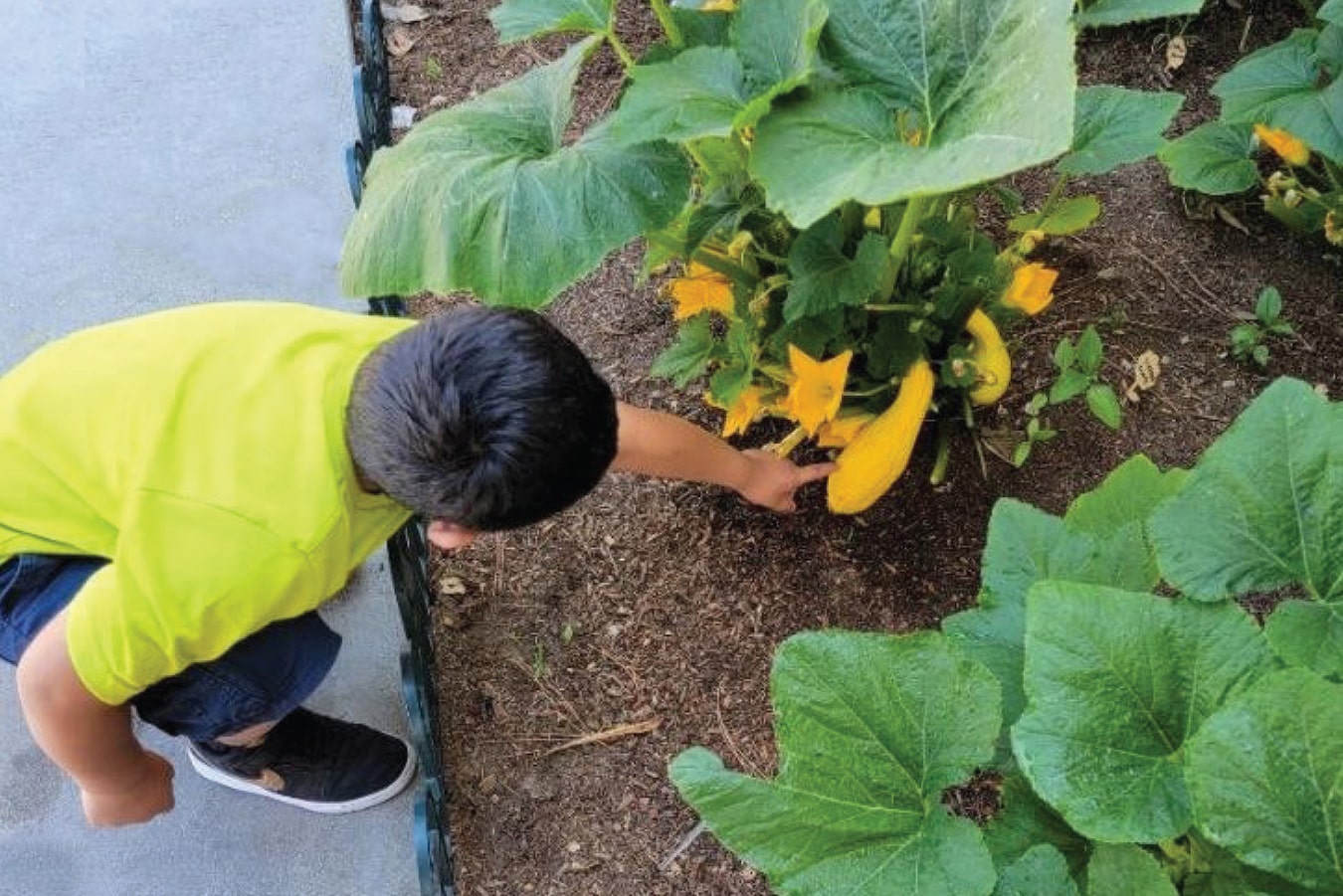 The Children's Collective, Inc.'s charitable programs are funded by the California Department of Education, California Department of Social Services, City of Los Angeles, Los Angeles County Department of Public Health, as well as private donors.